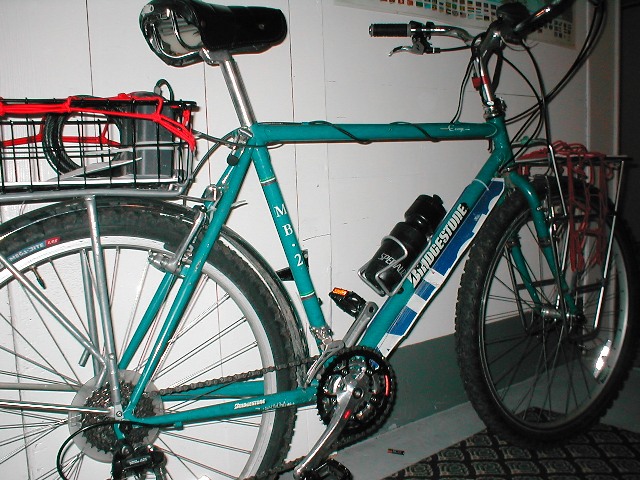 This one is a real chestnut. It's a 1990 Bridgestone MB2. I bought it as frame/fork/hs at Recycled Cycles for $20. It has the distinction of being my longest-lasting frameset. It has survived many a purge.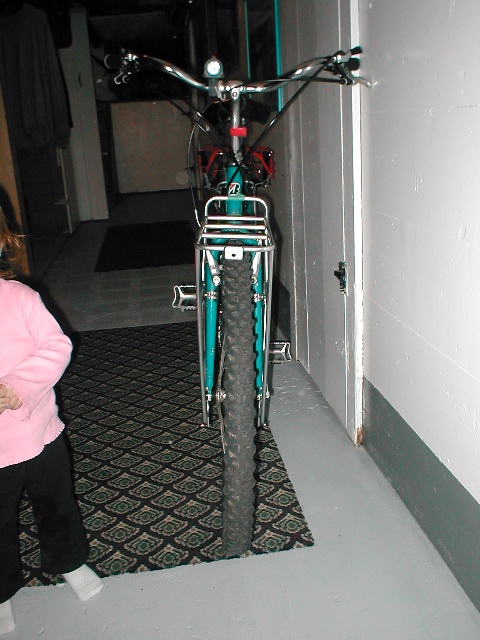 First, I nerdified it by making it an cheapish SUV version of a Riv bike. Parts on there came from bike
#10.5
-- one of the many that will go mostly undocumented. It was a Novara given to me by a buddy.
I think I may have built it up as a mountain bike too at some point, but I can't find evidence of that. Most of the MB2's life with me was spent as the
front part of an Xtracycle
. Which ruled. Then buddy Jon borrowed it for about 3 years.
After the bike came back from Jon, I stripped it down and asked
Glen to replace the rear dropouts with horizonatals
. Since then, this bike has served as either the
winter work horse bike
or the big BMX bike.
This is the setup that makes me want an ultralight version of this bike: super thin-wall OS tubing, a bit steeper headtube, 26" wheels, hydro discs, and carbon forks like this:
Fun.